Dallas Dressage Club
70% Club Award
1. You must be a member of DDC in good standing at the time the test is ridden and scores are recorded.

2. Scores must be at a DDC Recognized or Schooling Show.

3. Scores will be accepted for Intro – Grand Prix, Freestyle, Jr/Yr Tests and Western Dressage Tests.

4. One pin will be awarded for each Horse/Rider Combination per year.
DDC Board
Contact the
DDC Board of Directors
Advertising
USEF Rule Book
News and Events

Be sure and download the April, 2014 Newsletter!

DDC Spring Show I & II
May 10th and May 11, 2014
Judges:
Debby Savage "S", David Schmutz "S", Dr. Parameep Chopra "S"
Official Qualifying Competition for:
2014 Great American Insurance Group/USDF Regional Dressage Championships
2014 Southwest Dressage Championships
2014 Dover/USDF Adult Amateur Medal Program
2014 Adequan FEI North American Junior and Young Rider
Championships presented by Gotham North
2014 USEF Pony Rider Dressage National Championship
2014 AGCO/USEF Junior and Young Rider Dressage National Championships
2014 USEF Young Adult 'Brentina Cup' Dressage National Championship
2014 Markel/USEF Young and Developing Horse
Dressage Championships presented by HorseShow.com

Prize List

Online Entry Forms at www.showsecretary.com
DDC 2014 Membership Renewal
December 1, 2013 to November 30, 2014
DDC's Facebook Page
DDC Schooling Show Results
Volunteer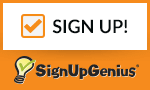 Showdatesusa.com
Oklahoma Shows
Valley Vet Club Program


Become a Dallas Dressage Rewards Member
With every purchase 5% of your puchase goes to DDC! This helps towards the purchase of Awards and Ribbons for DDC Shows.