Dallas Dressage Club
70% Club Award
1. You must be a member of DDC in good standing at the time the test is ridden and scores are recorded.

2. Scores must be at a DDC Recognized or Schooling Show.

3. Scores will be accepted for Intro – Grand Prix, Freestyle, Jr/Yr Tests and Western Dressage Tests.

4. One pin will be awarded for each Horse/Rider Combination per year.
DDC Board
Contact the
DDC Board of Directors
Advertising
USEF Rule Book
News and Events

Be sure and download the October, 2013 Newsletter!
November 30th Cancelled
Las Colinas Equestrian Center


The United States Dressage Federation invites you to the 2014 Succeed/USDF FEI-Trainers' Conference featuring
Steffen Peters and Scott Hassler.

The event will begin Monday, January 20, and conclude on Tuesday, January 21, 2014.
It will be held at High Meadow Farm in Loxahatchee, Florida.

Registered attendees are invited to a reception and panel discussion with Steffen Peters and Scott Hassler on Monday evening at the Hilton Palm Beach Airport Hotel.

$275 On-line Registration
On-line Registration ends January 3, 2014.

Walk in registrations will be accepted if specified criteria are met at an increased fee.

USDF Participating Membership Required.

Attendees must meet specified criteria. Click here for criteria information and a more detailed description of the event.

If you are interested in being a demo rider, click here for details.

Click here to register.


USDF presents
Platinum Performance/USDF Region 9 Jr/YR Clinic
Featuring
JEREMY STEINBERG
Saturday February 1, 2014 & Sunday, February 2, 2014

8:00 AM to 5:00 PM

Twinwood Equestrian Center
Simonton, TX

Youth members age 14 to 21 at all levels are encouraged to apply.
For more information click here.
Rider registration ends December 20, 2013.
Auditors of all ages and levels are welcome and encouraged.
Walk-in registration will also be available on the day of the clinic.
Online registration ends January 17. Click here to register.
DDC's Facebook Page
DDC Schooling Show Results
Volunteer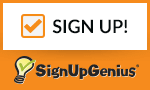 Showdatesusa.com
Valley Vet Club Program


Become a Dallas Dressage Rewards Member
With every purchase 5% of your puchase goes to DDC! This helps towards the purchase of Awards and Ribbons for DDC Shows.


Advertising
Advertising



Your Ad coud be here!